How Realtors and Real Estate Agents Can Help Their Clients
One of the biggest issues, for a Realtor, is helping their clients prepare their homes to show them in their best condition. There are entire industries that have sprung up to facilitate this including professional Stagers, professional DeClutterers, Junk Haulers, to say nothing of the charities that benefit from the donations received.
Estate sales are always a challenge as it can be a very emotional time for the families as memories are attached to each and every item in the family home. Moving parents into retirement living homes is challenging for both the parents and the adult children and Realtors often find themselves trying to help by making recommendations.
Even families that are moving to a new home have many items to dispose of. Children's toys, clothes, baby furnishings - so many items that may have value and yet take time to sell or dispose of individually.
If you are a Realtor who has clients in this position, we can help:
Encouraging families to take photos of their most important belongings can kill two birds with one stone. It creates a pictoral memory so that it is easier to let the item go and it makes selling, items of value, easier emotionally. More importantly it is good preparation for a Sale or even for distributing items out to family members.
Here @RealBookings we can help make that Sale or distribution easier. We create a Personal Selling Space, for your client, online and for their exclusive use for two weeks. They can post the link on their social media, send it to friends and family by email or put it up in the place that your community uses to sell items. We can also provide simple flyers for families to hand out or post locally. You, the Realtor, can help by putting their link on your social media and website and/or mailing list. Here is a sample of a Personal Selling Space.
Your clients may find that many items are sold without even having to have an actual "Sale Day", which can be a very stressful events for all concerned. See the story of our first client on our Home Page.
The cost to your client is very reasonable and details are available on our Options Page.
If you have any questions, please don't hesitate to contact us and THANK YOU for the referral.
For Your Clients
Link to @RealBookings Home www.realbookings.com
Link to Sample of a highly successful Personal Selling Space www.realbookings.com/sample.html
PDFs for you to print and give to them:

Garage/Rummage/Boot Sales - The Highs The Lows
Have you ever hosted a Sale, at your home? If you have you will be able to relate and if you haven't then please take this advice to heart. A specified date/time/location sale can be a very stressful, time consuming and discouraging event. If you publish your address, in advance, you will have strangers knocking on your door at anytime and especially on the morning of the Sale they will be there long before you have had your coffee and oatmeal. You will have to spend time organizing and visibly pricing your items and will have to be sure to keep any valuable items secure as well as keeping a close eye on the cash box. People will offer you next to nothing for an item, that you love and have many fond memories attached to, and it will feel hurtful.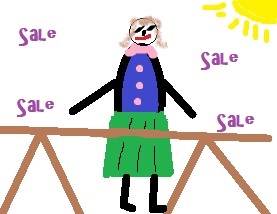 How can we @RealBookings help? We can provide you with a Personal Selling Space, online, so that you can prepare, describe and price everything, in advance of any Sale and then send out a link to promote it to family, friends and you can post it on your social media for everyone to see everything altogether, looking professional and desirable because of the presentation. A showcase that creates a sense of urgency to buy 'it' before someone else does and being spread by family and friends and their family and friends gives you confidence that the person who is coming to give you money is someone that you would be happy to allow in your home.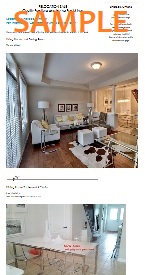 You can still follow through with a Sale, at your convenience if you wish, as they are a great way to move a number of items quickly, especially smaller/lower priced items. Remember, you can send us photos with multiple items in them.
Consignment Shops
A number of years ago, when Consignment Shops were a new and sparkly thing, it was considered a wonderful venue to get rid of clothes, shoes, boots, even furniture, artwork, baby toys and furnishings. Remember plazas with 3 or 4 shops in a row, each offering different consignment selling opportunities? Have you been inside one recently? or asked how much they will pay you for your belongings?
Many, not all, of them are very junky with items packed together and it is difficult to find items of value. More discouraging still is the amount that they offer to you. In most cases it is a fraction of what you could get if you offered it, to the public, yourself, in a professional manner. The higher end the consignment shop the less you receive as their overhead is substantial and they need to make a profit.
If you have some really nice clothes or footware that is no longer size or situation appropriate, why not offer it for sale through @RealBookings' Personal Selling Space. It is an online webspace that presents your items in an efficient, professional manner with a link that you can send to family and friends, who can send it to their family and friends and which you can post on your social media accounts or online anywhere folks in your area check for local sales.
Popular items to sell are all things BABY, strollers, carriages, toys, clothes, furniture. If yours are all grown up now why not get a few dollars for any items that are in good condition and reusable. Anything that doesn't sell can always be donated to local charities.
Take some nice photos and send them to us with descriptions and prices and let us know what event format you are most comfortable with? Here's a link to our Pricing page and here's another to our Getting Started page.

Longer Term Selling Space Option
Do you have items that you sell, from home on platforms like Etsy or eBay or one of the many other sites? Do you wish that you had more freedom and could have your own simple site where you have more control and wouldn't have to pay such high fees?
If your answer is yes, then let's set a time and have a chat and see if we can come up with some ideas. You are also welcome to try our two week option first and see how it works for you.
CONSIDERATIONS
Having your own site would include processing your own payments and promoting your site yourself as opposed to being part of a large platform. Where do most of your sales take place? are they local? are they to friends and family? All of these questions and more would need to be part of your consideration.

Visit our sponsor SpiritualMatchMaking.com. Looking for a soulmate?